United Nations Calls on New Libyan Authorities to Move Forward with Transitional Justice Processes
Tripoli, 17 September 2012 - "A transitional justice strategy can contribute to defining how Libyan society will go forward, and lay the foundations for a new democratic society", the United Nations Support Mission in Libya (UNSMIL) says in a report released today.
The report, titled "Transitional Justice – Foundation for a New Libya", recommends that the General National Congress and new government commit to implementing a comprehensive transitional justice process within the next year.
Commenting on the report, Special Representative of the Secretary-General (SRSG) and Head of UNSMIL Ian Martin stated that the successful conduct of the 7 July election and the establishment of the General National Congress represent major milestones in the transition to building a new Libya, the success of which, however, requires addressing past human rights violations and facilitating reconciliation.
The report provides an overview of the challenges facing transitional justice in Libya. It advocates the inclusion of truth-seeking in a comprehensive transitional justice strategy; recommends a victim-oriented approach in the Libyan transitional justice process; and calls for putting in place a prosecutorial strategy, including to end the continued detention of some 7000 persons without legal process. The report contains a set of recommendations to the General National Congress and Government aimed at assisting them in moving forward in the transitional justice processes.
"As noted in the report, Libya is at a critical juncture in its history and there is an opportunity for the country to lay solid and lasting foundations for a just society based on human rights", SRSG Martin said. "This report is meant to assist the new Libyan authorities in building the new Libya. We strongly encourage them to give transitional justice the priority it deserves and to consider instituting an official public consultation on this matter of critical national importance. For democracy to be fully achieved in Libya, human rights and the rule of law must prevail and long-lasting reconciliation must be achieved", SRSG Martin concluded.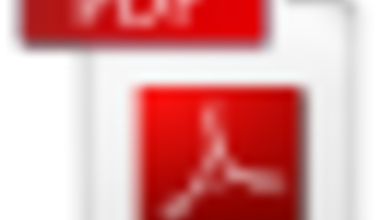 Note to the Media:
The Report is issued as part of the implementation of UNSMIL's Mandate as stipulated in UN Security Council Resolution 2040 (2012), paragraph 6 (b) in accordance to which, UNSMIL is tasked to support Libyan efforts "in promoting the rule of law and monitoring and protecting human rights, in accordance with Libya's international legal obligations, particularly those of women and people belonging to vulnerable groups, such as children, minorities and migrants, including through assisting the Libyan authorities to reform and build transparent and accountable justice and correctional systems, supporting the development and implementation of a comprehensive transitional justice strategy, and providing assistance towards national reconciliation, support to ensure the proper treatment of detainees and the demobilization of any children remaining associated with revolutionary brigades."

Transitional Justice-Foundation for a new Libya (English).pdf